Wireless Forecourt Solution
Enable fast deployment of DOMS forecourt controller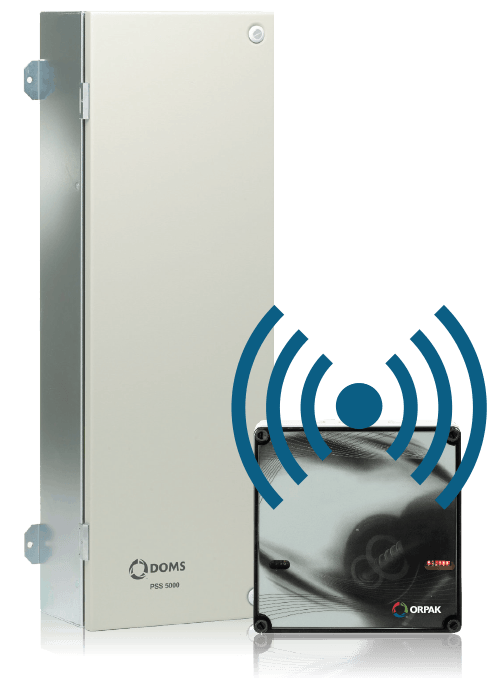 For retail fuel stations that want to add automation without the cost and complex construction involved in laying new cable infrastructure, the Wireless Forecourt Solution is a rapid, easy way to upgrade and gain control of their business. Now available as a wireless extension of Orpak's SiteOmat controller, and soon for the highly successful DOMS PSS forecourt controller.
Robust 'Cable Replacement' infrastructure using mesh topology to create full wireless coverage of the forecourt
Connects all endpoints (e.g. pumps, tag readers, price pole) to site management and automation systems
Highly robust, ruggedized, weatherproof casing, designed for harsh outdoor environments (IP66)
Copes with interferences / signal blocking by vehicles, other equipment or other wireless networks
Easy installation
Endpoint may be installed inside fuel pumps for streamlined appearance and to minimize infrastructure
Tailored to the retail fuel station environment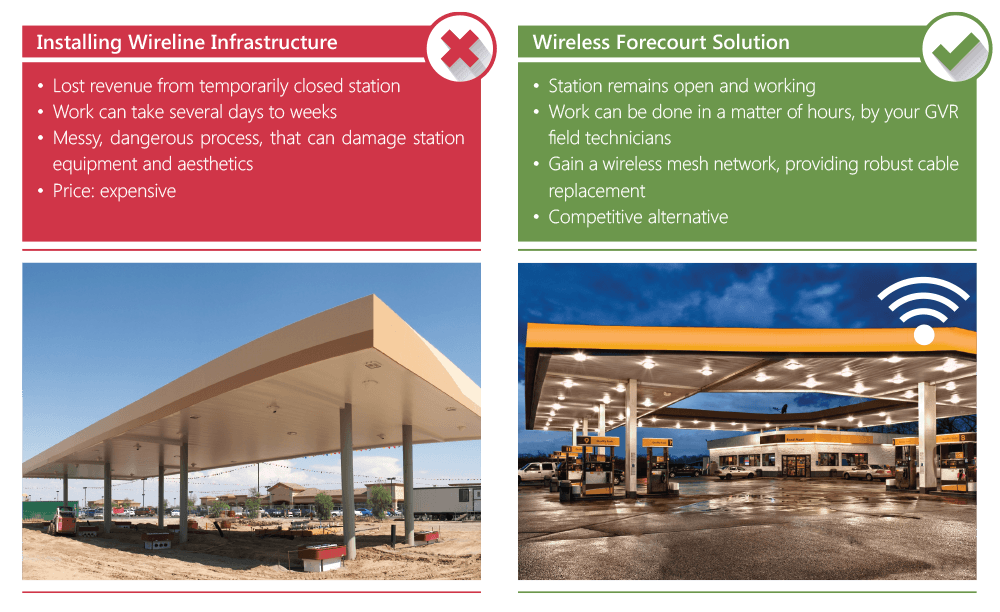 Introduce automation to your station with minimum fuss
Gain connectivity FAST
Maintain business continuity throughout upgrade
No messy, disruptive digging on site
Highly reliable, robust solution
Available add-on to Orpak SiteOmat and other selected GVR forecourt controllers and POS, coming soon for DOMS PSS 5000.