Performance. Certified. Cost Effective.
Meet all ofyour Stage II vapor recovery needs with best-in-class proven vapor collection technology provided by the Veeder-Root VaporTEK Central solution. This option, which allows fueling sites to easily upgrade, provides a clean, safe fueling environment and controls air pollution by removing vapor from the forecourt. By maintaining pressure equilibrium between nozzle collection and tank pressure, the VaporTEK Central solution reduces vapor emissions. This system provides maximum collection efficiency and maintains Air/Liquid (A/L) Ratio thresholds.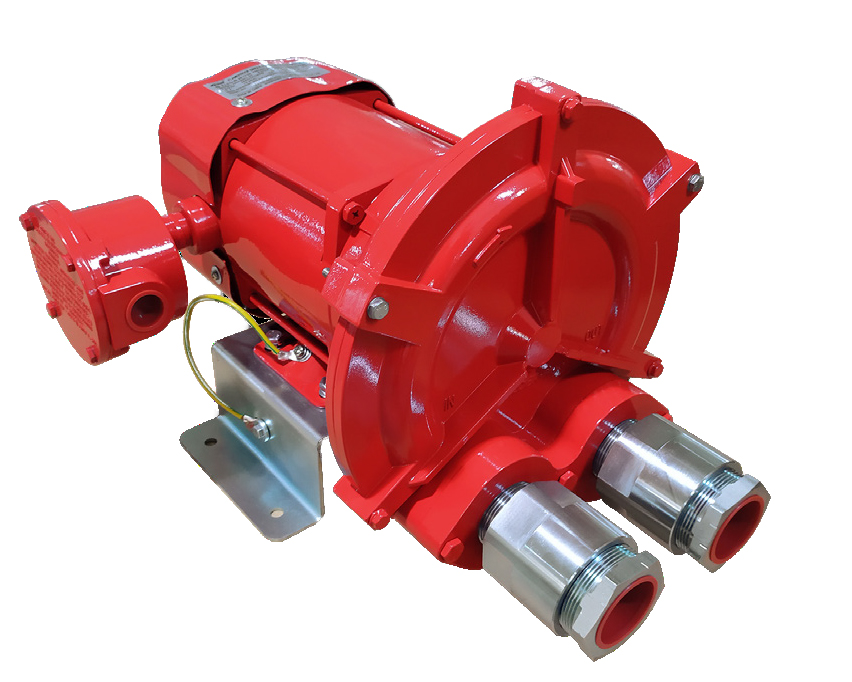 ---
Certifications
ATEX approved pump, motor and flame arrestors.
PESO approved centralized vapor recovery system.
Performance certified to EN-16321-1 standard by UL Approved Third Party Test Lab.
For use with ATEX and/or UL approved hanging hardware.
---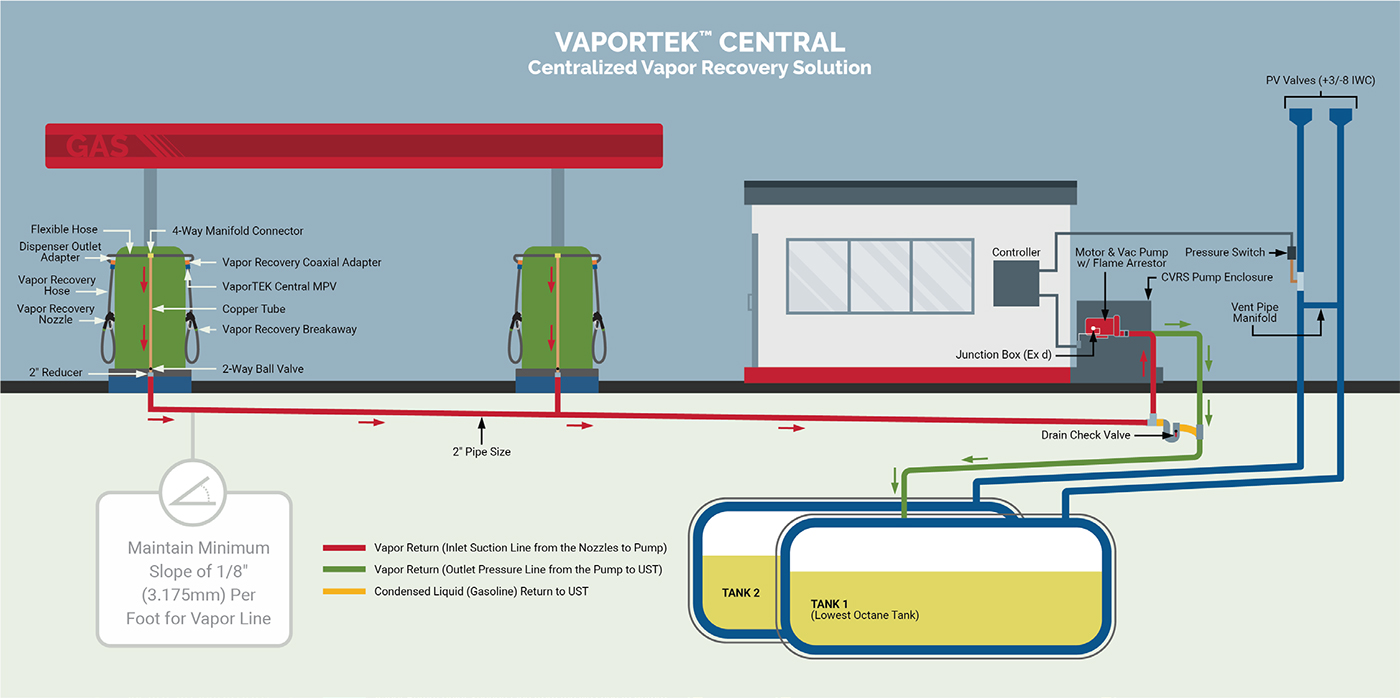 Features & Benefits
Designed to support up to 16 fueling positions and maintain regulated A/L ratio of 0.85 to 1.20 A/L.
Adjustable Mechanical Proportional Valve (MPV) maintains A/L ratio for a range of flow rates from 20 to 45 LPM.
A single, centrally located vapor recovery pump is used to collect gasoline vapor, during refueling, and return it to the underground storage tank.
The vacuum pump, with integrated flame arrestor for added safety, easily retrofits to an existing site with pressure or suction fuel pumping systems.
---
Ordering Information
The VaporTEK Central Solution is available now. For details on part numbers and pricing, please contact your local Gilbarco Veeder-Root representative.